This blog post will teach you how to get a Soundcloud Free Premium Account using Soundcloud Premium Cookies. Soundcloud is a music-streaming service that allows individuals all over the world to upload and share their creations. It's also free, but there's a premium account option for people who want more functionality.
Soundcloud Free Premium Account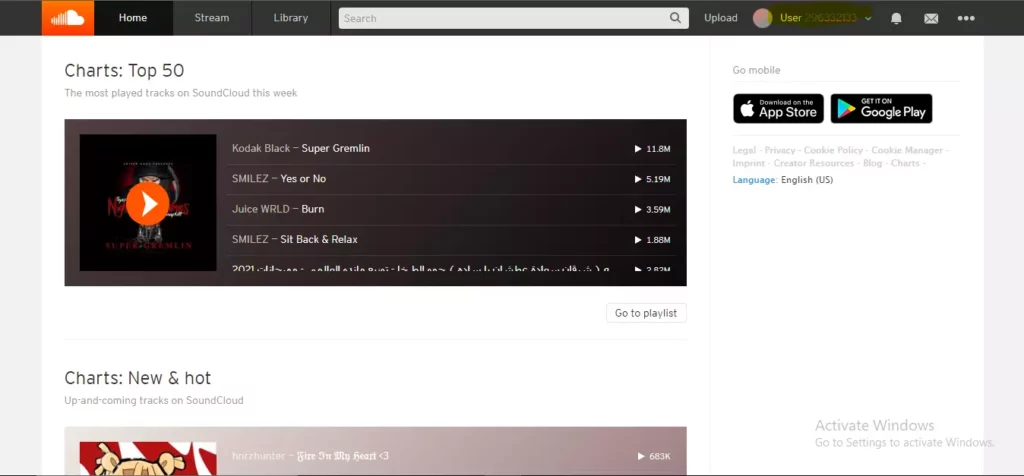 What is SoundCloud?
Soundcloud  is a social media website that allows members to upload their own music and share it with others. It is very similar to YouTube but it specializes in audio, allowing you to listen to songs and other types of musical content. For example, I can go onto Soundcloud and look up the artist " Drake " and find all of his songs that he uploaded.
Is there a free version of SoundCloud?
There is a free version of Soundcloud that allows for basic features such as uploading and sharing your music, but it does not allow you to listen to any music other than your own. That means even if you find an artist's song and follow them on SoundCloud, you will NOT be able to listen to any of their songs unless you pay.
Sponsored Links
Steps on how to get Free Soundcloud Premium Account
We provide public and private accounts as we all know that public accounts cant last long so we provide a plan for everyone to Soundcloud private account for a low fee, To get your personal account click here.
Steps on how to Get Free Soundcloud Premium Account
Allow the link below to finish loading
A file containing Soundcloud cookies will be provided
Copy the file go to Soundcloud official website
Check how to use cookies here
Generating Download Link…